Summer is coming, and makeup meltdown is a major beauty problem for me. Check out these tips to keep your makeup in place!

Pro tips on keeping a fresh face -- even in sweltering hot weather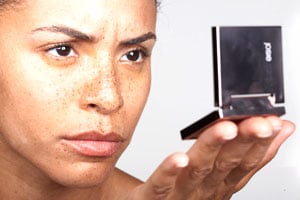 Making makeup last all day-- especially in hot, muggy conditions-- doesn't have to be a high-maintenance hassle. Follow these tips from pro makeup artists Charlie Green and Molly Stern and your look, whether natural or dramatic, won't melt away.
What do you do to stay looking fab in hot weather? Let us know!