Okay, so when I first started trying out natural beauty products last year, one of the first things I weened myself off of was aluminum based deodorants (the whole deodorant causing breast cancer thing is not a good look). I had pretty good success with my natural alternatives, but being the true beauty fiend I am I couldn't resist something brand-spanking new.

Enter Dove's new Ultimate Visibly Smooth Deodorant in Wild Rose. First of all, the smell is amazing! I'm not one for heavily scented deodorants, but this stuff smells crazy good. Not only that, but it claims to minimize underarm hair! Perfect for these tank top wearing summer months, no? Its only been a week or so, so I'll have to see if the claims are true, but in the meantime I'm enjoying the fantastic scent and protection if gives. I'll go back to something aluminum-free eventually, I promise!

In fact, I think I'll be trying out the #1 reader fave on Total Beauty's list of the Best and Worst Deodorants. Click the link below to find out what it is!

Which ones do readers say are guaranteed to stop the stink?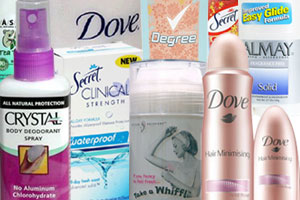 Deodorant is just one of those products you need to be able to trust. That's why we asked our readers to share which deodorants kept them sweat and odor free all day and which, well, didn't. Check out their picks, and say goodbye to stinky pits.
TotalBeauty.com average reader rating: 5.4*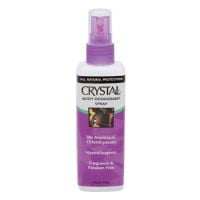 "It was very messy. The nozzle would get clogged and the deodorant went everywhere except where I aimed it to go..."
TotalBeauty.com average reader rating: 5.2*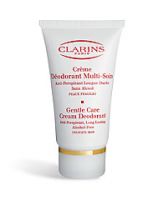 Readers complain about the "hefty price" and the "odd scent." They also say "the cream is a little messy..."
TotalBeauty.com average reader rating: 8.3*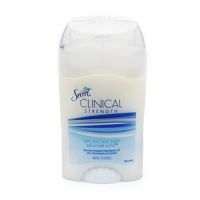 "I have hyper-hydrosis, and it makes me feel disgusting," one reader says. "This is the only non-prescription strength product I can use, and it works!"